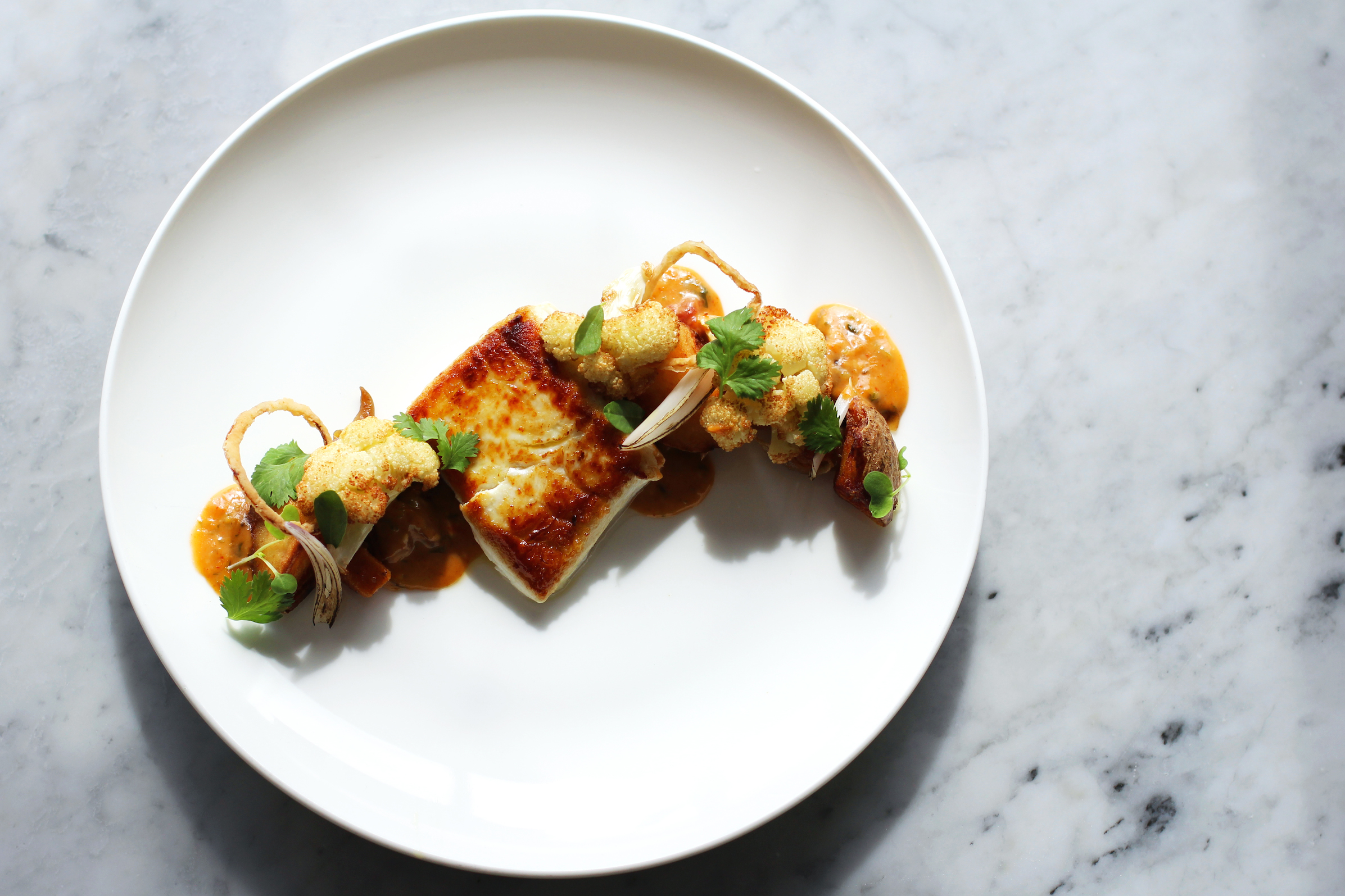 22 May

Flavours of Spring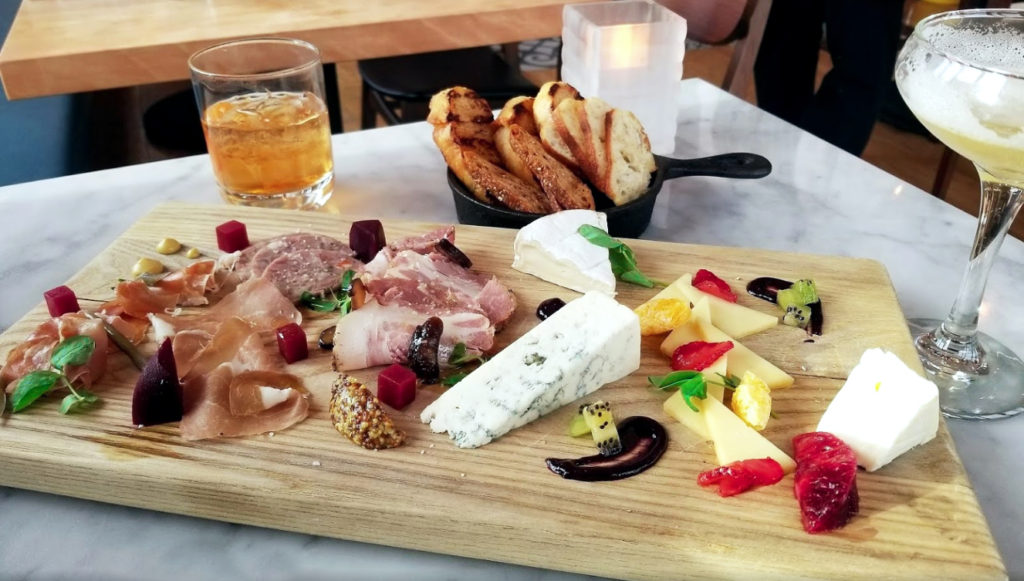 Now that our patio is ready to accommodate your springtime dinner plans, we thought we would share some of our favourite spring dishes with you!
These savoury plates will refresh your palette and maybe even inspire you to try something out of the ordinary next time you're cooking at home. We've taken culinary staples, and elevated them to the highest degree. Come take a look!
Our signature charcuterie board is perfect for sharing with friends! Complete with fresh house-made pickles, seasonal fruit, and local cheeses, this board is ever-changing and delicious. We're always searching for the perfect fresh ingredients to add to it, so don't be worried if you find yourself trying something new each time.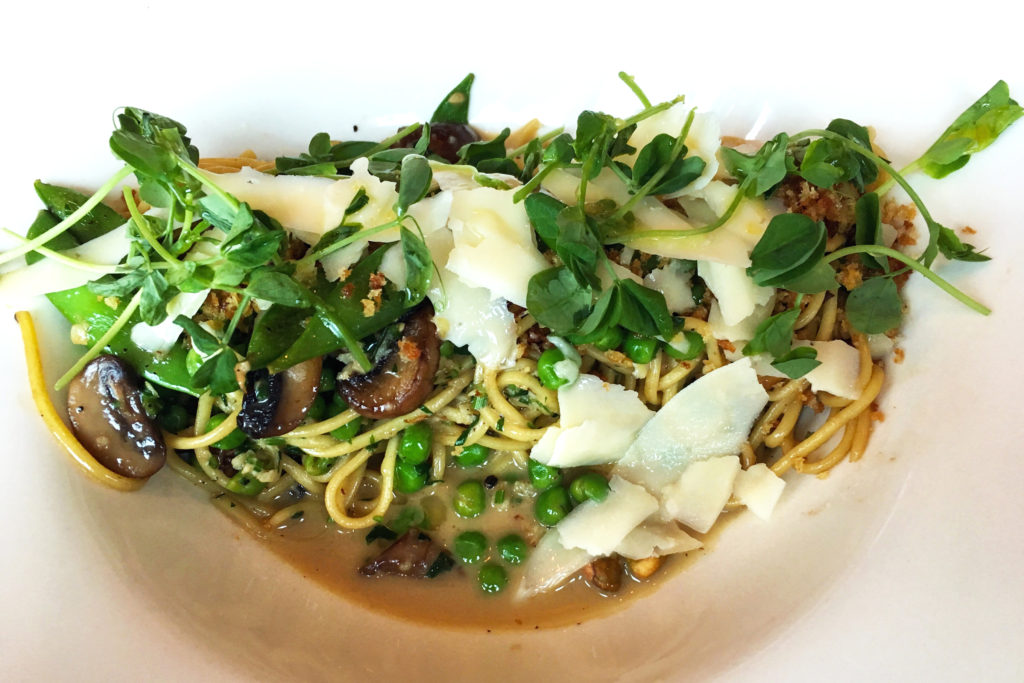 Next up is our decadent pasta di funghi; our most quintessential spring dish, and perfect for our vegetarian guests as well!
Resting in zesty lemon oil, this dish is complimented by spring onions, snap peas, confit mushrooms, pistachios, garlic, and handmade tonnarelli.  All of these components work together to create a unique and refreshing springtime flavour.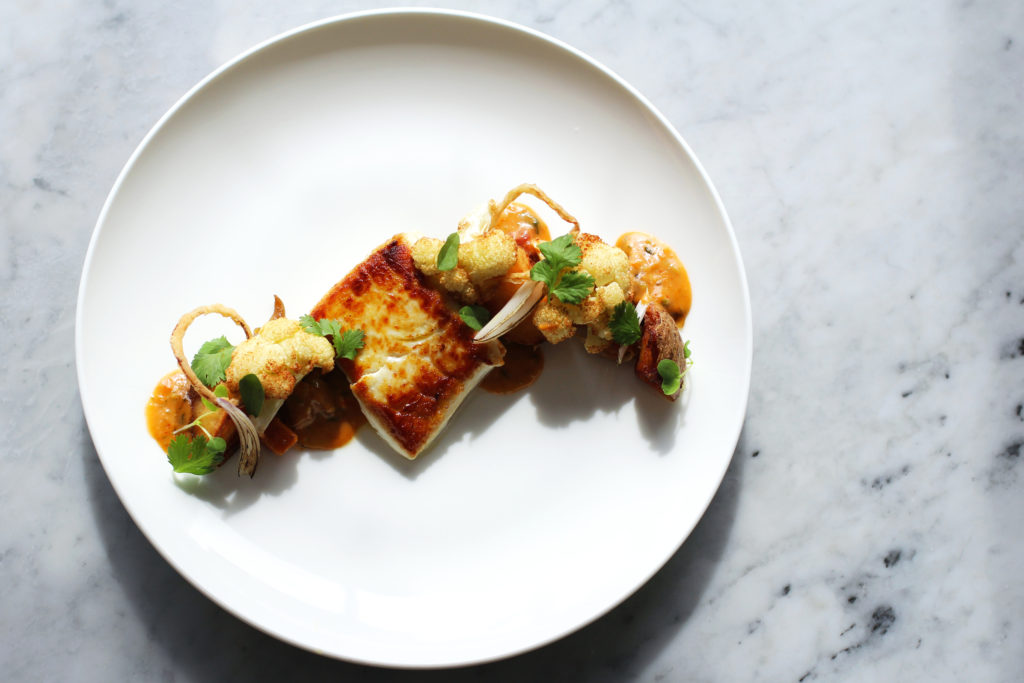 Our final light and savoury dish is our day boat halibut.
This dish brings you straight to the seaside with cauliflower, shallots, potato, panang curry beans, and spicy harissa, complete with a sprinkling of cilantro on top.
This dish is delicious on its own, and even better paired with one of our brand new rosés! Either way, it's the perfect dish to compliment the season.