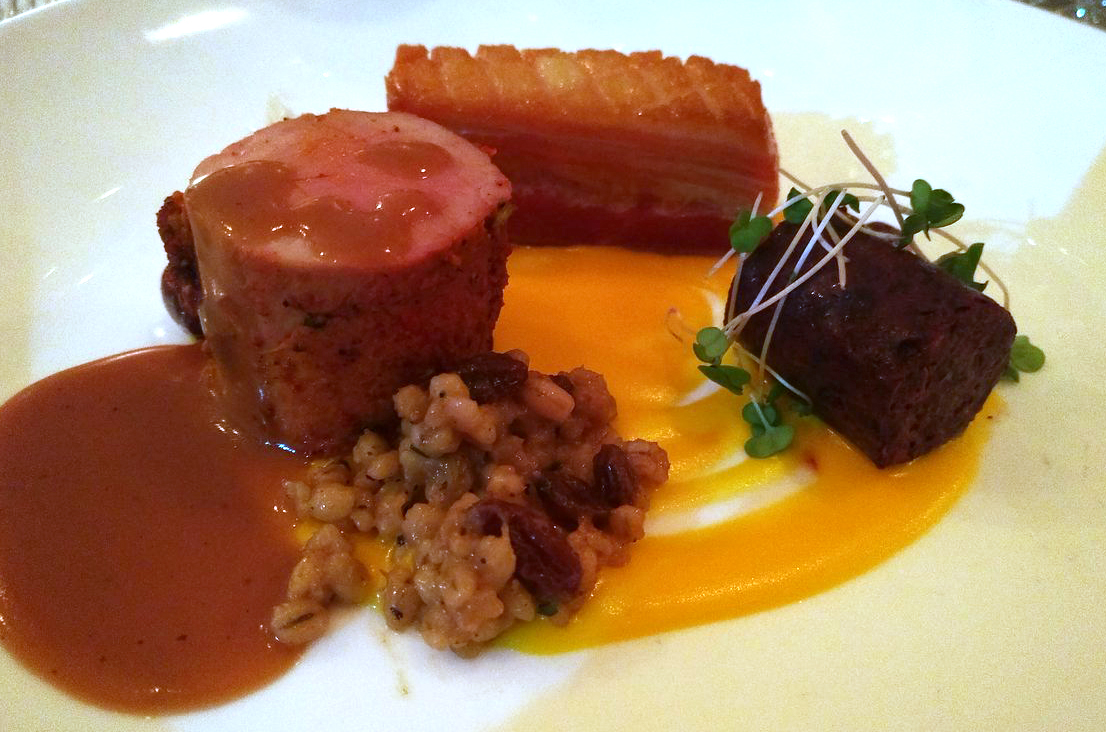 13 Nov

What you missed at the 2018 Tomatin Whisky Dinner

If you weren't able to attend our Tomatin Whiskey Dinner, you may have missed out, but that doesn't mean you have to be totally out of the loop. Take a look at the courses (all 5 of them!) with their paired whiskies, what kind of flavours to expect if you're curious about trying one, and why our Chef, Brenan Madill, chose to pair them with their respective dishes.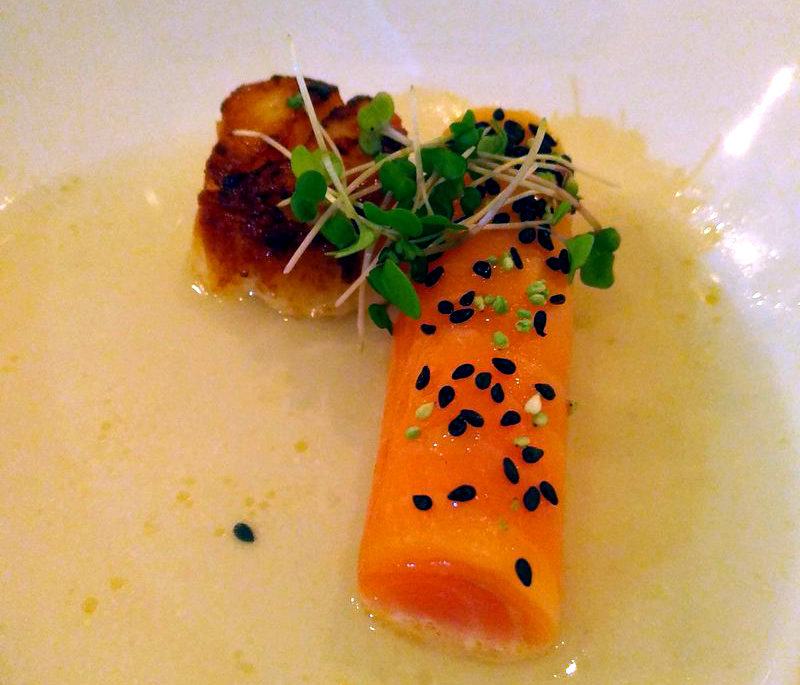 The First Course
Guests began the evening with a dish of rich, cold water Arctic Char, fresh Atlantic scallop, dashi, sesame seeds, and greens.
This starter was paired with Cù Bòcan Original, a Highland Single Malt Scotch Whisky adored for its smoky, sherry, citrus and honey flavour notes. According to the distillery, the name "Cù Bòcan" comes from a mythical hellhound that has supposedly stalked residents of the village around Tomatin for centuries. Typically enjoyed on its own, or with seafood.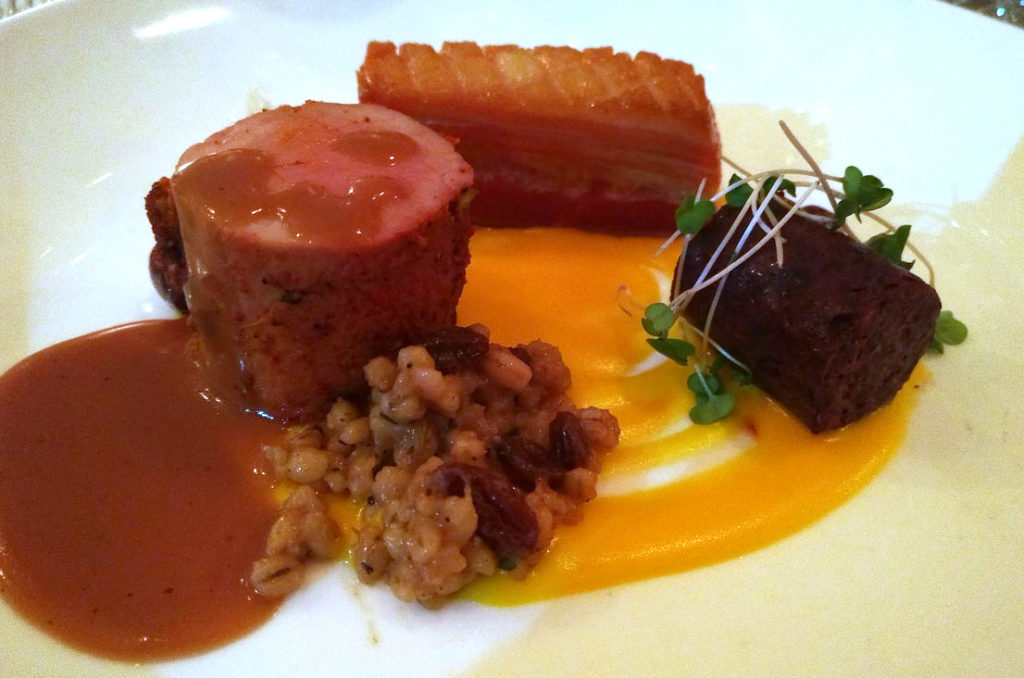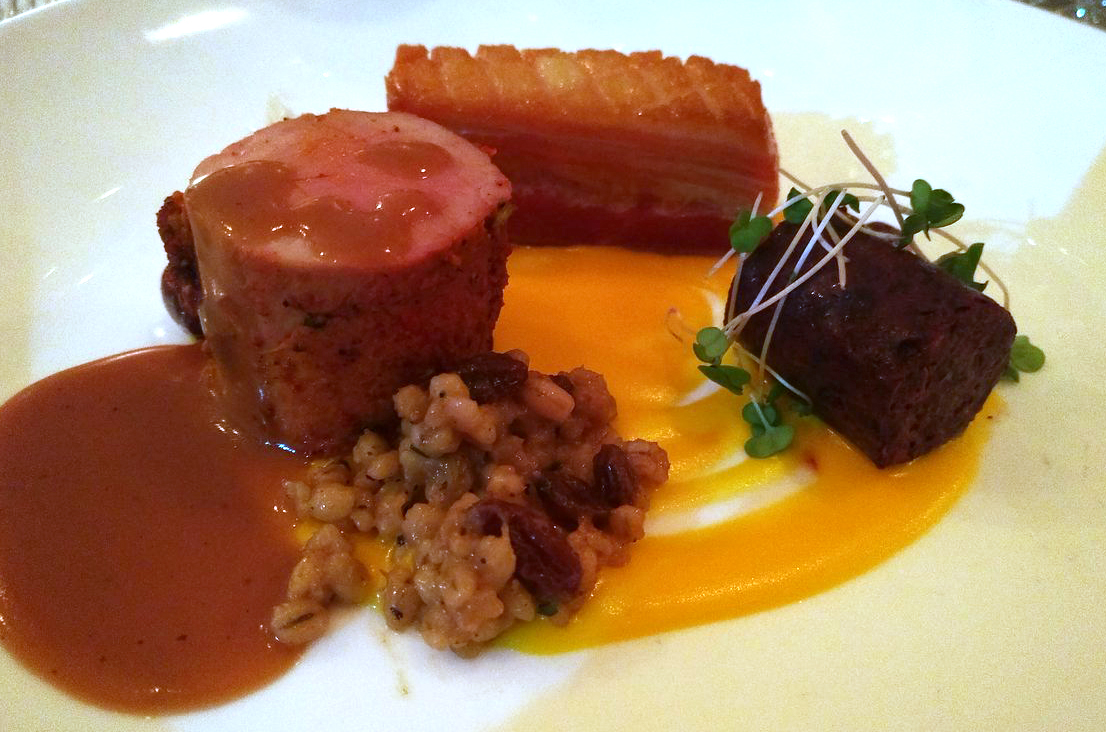 The Second Course
Study of Pork, with Kabocha squash, Thompson raisin, barley, and pecan.
The next pairing, Tomatin Legacy single malt whisky, is known for its notes of lemon, panatella and pine. Matured in a combination of Bourbon barrels and Virgin Oak casks, it pairs best with sweet flavours, such as the ultra-sweet Kabocha Squash featured in this course.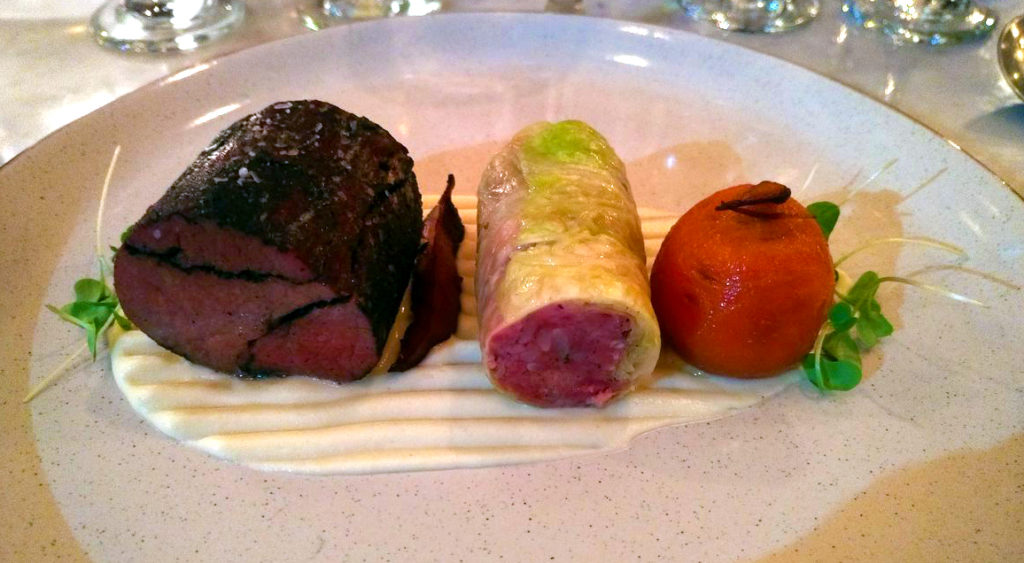 The Third Course
Sous-vide beef blade, Savoy cabbage Roll, celeriac, Tokyo turnip, shimeji, brown butter
The third course was paired with Tomatin 12, a smooth and silky whisky that's been matured in traditional Scotch Whisky, ex-Bourbon and ex-Spanish Sherry casks. A rich, fruity aroma preludes the sweet flavours of ripe apples, pears, and a subtle hint of nut, similar to the flavour of this dishes Shimeji mushrooms, also known for their nutty aroma.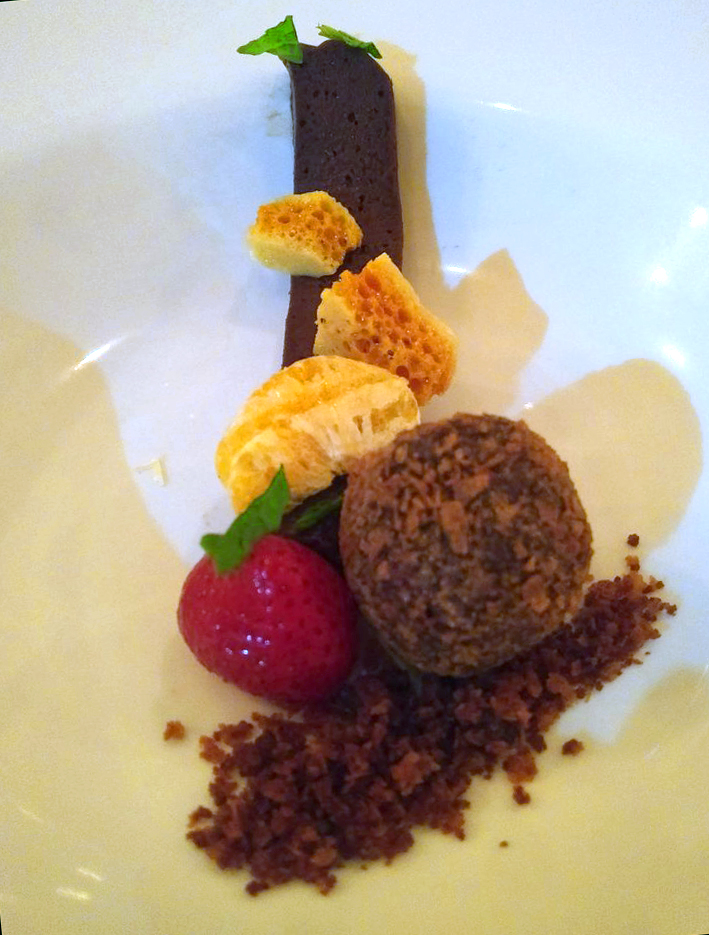 The Fourth Course
Honeycomb, chocolate, feuilletine, orange, cocoa nib
The fourth course, better known as dessert, was paired with Tomatin 18, a truly world class malt whisky. Matured in traditional oak casks and first fill Oloroso Sherry butts, honey and soft oak flavours develop into a hint of dark chocolate with a citrus bite before a sustained sweet and slightly dry finish. This whisky is an obvious choice for almost any dessert pairing.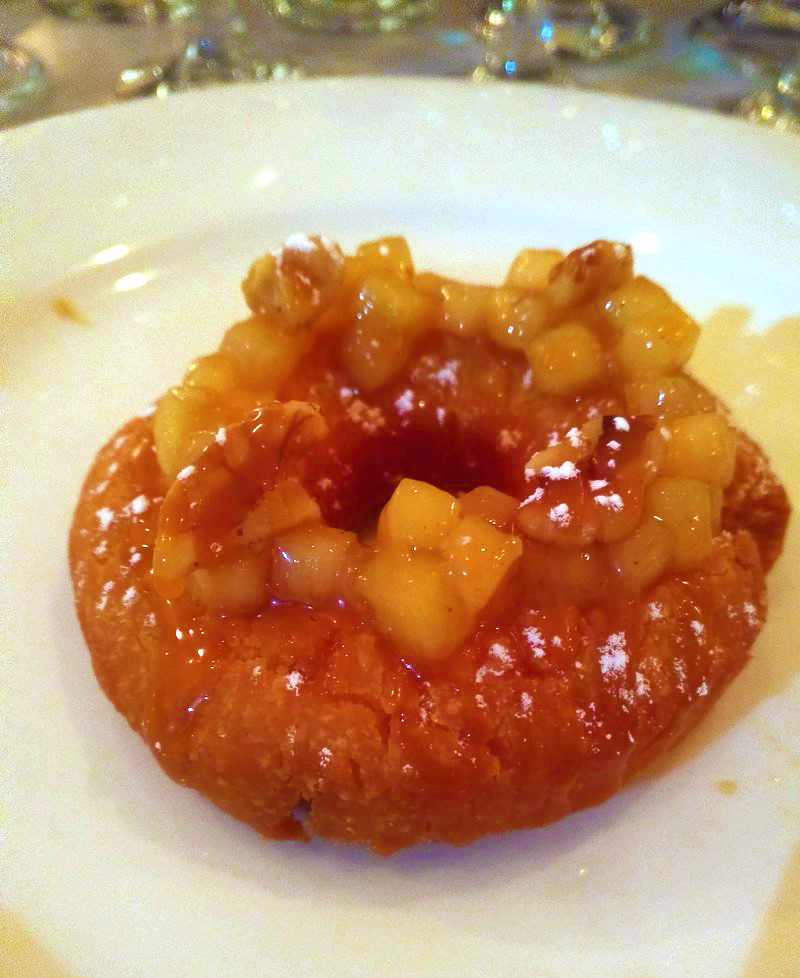 The Fifth Course
Apple, Walnut, Cassia & Irish coffee
Paired with Cu Bocan Bourbon Cask, a limited edition of just 6000 bottles. This bottling has been exclusively matured in ex-Bourbon barrels which have imparted a creamy, vanilla character to the whisky. This whisky brings our Tomatin Whiskey dinner to a close, with balanced flavors and a delicious lingering sweetness.
All photos courtesy of Fisherman's Market.