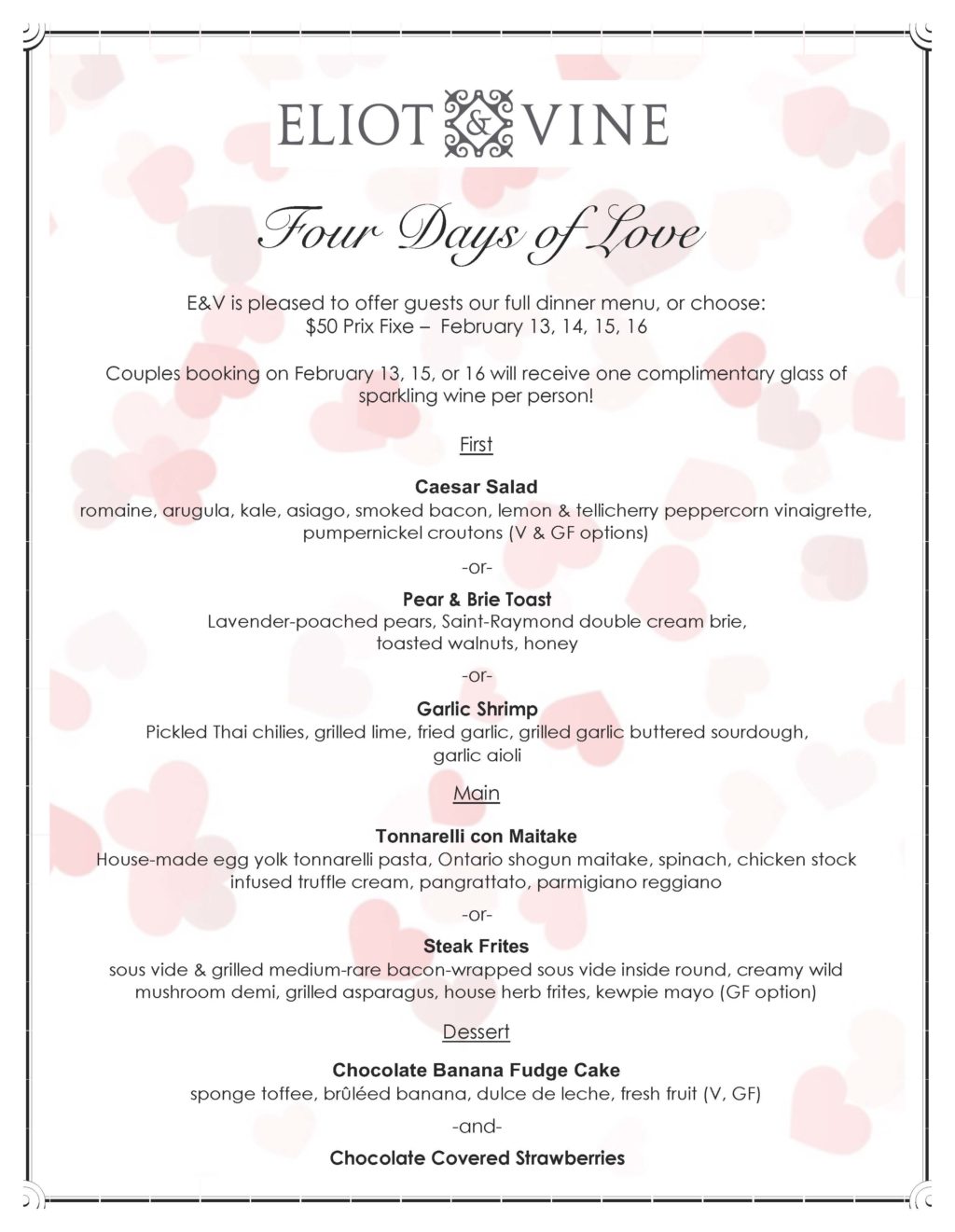 .


Celebrate your love with a delicious meal for Valentine's Day.


.
What is '3 Days of Love'?
A special prix fixe menu featuring our most beloved dishes.

When is it being offered?
February 12th, 13th, 14th

How much does it cost?
$55

Parties who book February 12th or 13th will receive a complimentary glass of sparkling wine per person!

To make a reservation call 1-902-332-1557, email ev@ocean.ca or click HERE.