Eliot & Vine's main restaurant is bright, open and modern.
But tucked away behind the wine shelves is a hidden, second dining room.
Adorned with gorgeous mural panels painted by E&V's 'resident artist' Jean Bradbury, the Frolic Room is the perfect place for your next business dinner, birthday soiree, or office holiday party.
The room comfortably holds between 12-14 people, and is set apart from the main dining room. It's an excellent place to conduct business and even allows room for presentations or board meetings.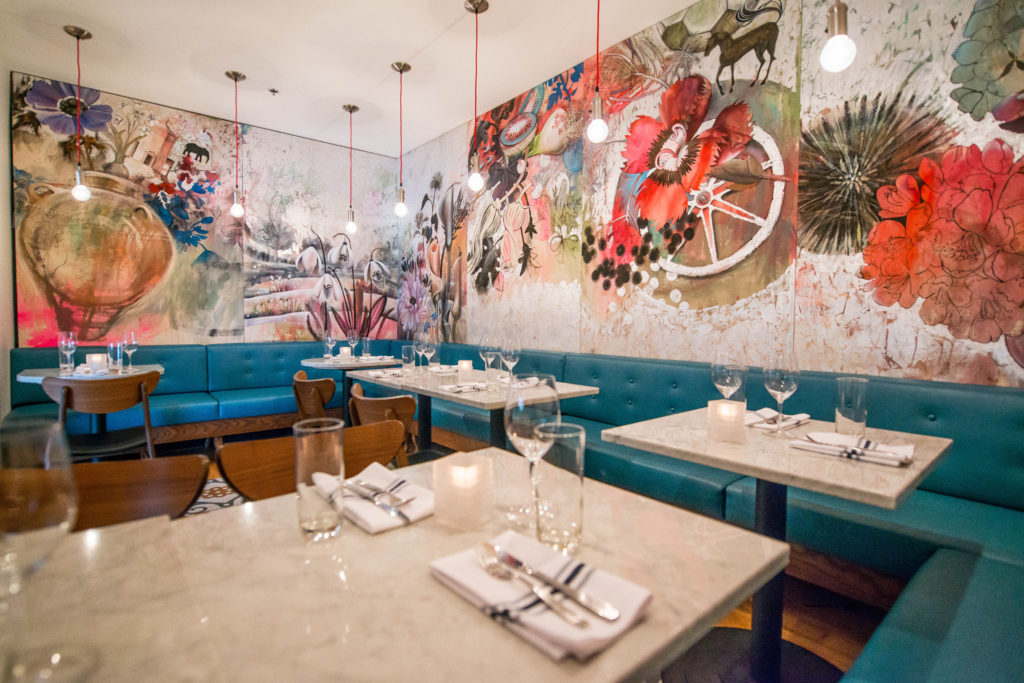 Instead of business, it can also be used to have a little fun. Let yourself get swept up in the murals adorned with silver and gold leaf. Each panel represents an aspect of owner Johanna Eliot's life – from family, to travel, to business.
Our Frolic Room has been host to bachelorette parties, birthday dinners, and plenty of "girls night out" drinks.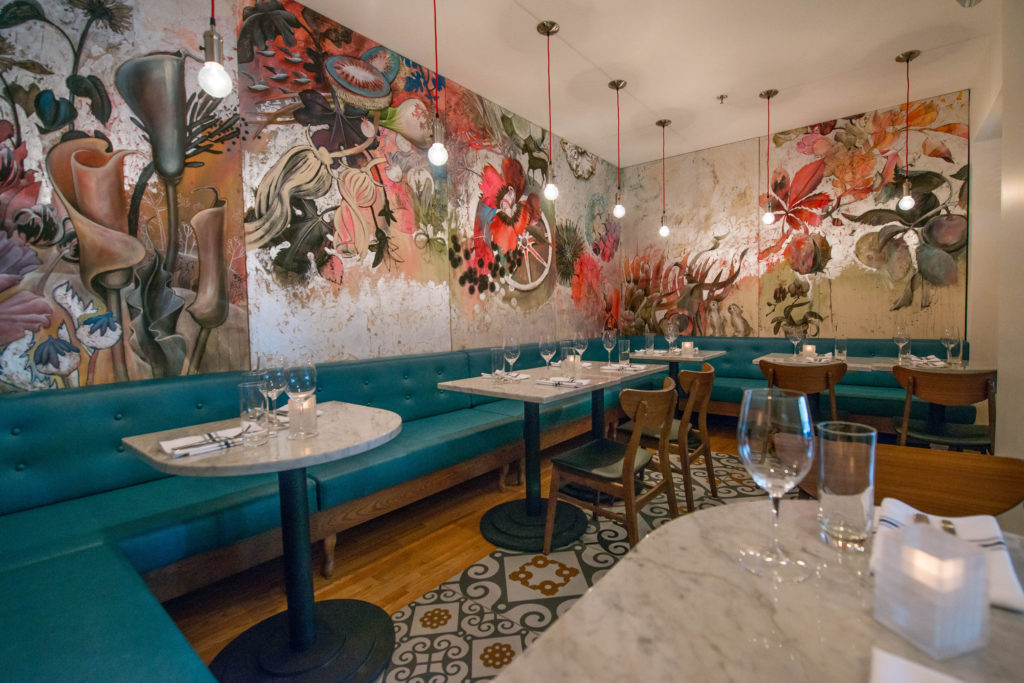 The room can be booked any for any size group looking for a more intimate and private dining experience. It's a great alternative to booking the entire restaurant for the evening, and there's no extra cost to book.
Come in to E&V any time during business hours to have a look around the Frolic Room and see if it's right for your next event.
To make a reservation for the Frolic Room, call 902-332-1557 or email [email protected].